About Us
Scenic City Tile and Granite has been installing tile flooring both commercially and residentially since 1999. We offer ceramic and porcelain tiles as well as tiles made of natural stone. Each type of tile comes in a variety of colors and sizes in order to provide our customers with a wide selection. Whether you are remodeling a kitchen or bathroom, or building a new home, our friendly staff is always happy to come out and give a free estimate.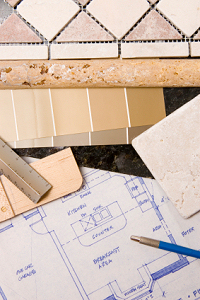 Why Choose us?
We adhere to the National Kitchen and Bath Design Standards
Educated Professionals
Customer Satisfaction: A major portion of our client base is from previous customers and referrals
Experience: We are a full service design and product showroom
We work closely with homeowners, other design proffessionals, and contractors
In an effort to meet a growing demand, we expanded our services in 2003 to include natural stone countertops. We purchase slabs of stone directly from importers and keep them in stock at our facility in Chattanooga. Once the customer has decided on the type and color of stone they want, we encourage them to come down to our stockyard and select the actual slab we will use. We cut and polish the stone at our location and have our professionally trained staff do the installation.
We are proud members of the National Association of Home Builders, the Home Builders Association of Southeast Tennessee, and the Better Business Bureau.